How do you tell the differenc between a sm1700t and sm 1900t? Label on front mentions both.
SX180DA Hayward Pool Products Center Pipe Assy, Hayward S180T, w/Laterals
Status:
Open
Aug 10, 2021 - 12:29 PM
---
1

answer
Answers
Aug 17, 2021 - 05:54 AM
laterals and filter tank. Are you looking for a replacement part?
View More Product Details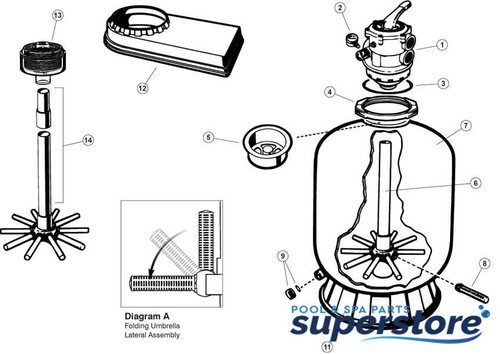 View all SX180DA Hayward Pool Products Center Pipe Assy, Hayward S180T, w/Laterals Questions & Answers